On 20 September 2019, board members of the Brussels-based Digital Leadership Institute got word that their organisation had been selected as Finalist for the 2019 EQUALS in Tech Awards, a long-standing initiative of the United Nations that recognises outstanding work to promote gender equality in digital fields.

The UN's International Telecomms Union EQUALS Secretariat congratulated DLI for being selected from a field of 204 "compelling nominations" received from a variety of stakeholders working towards gender equality and mainstreaming in technology around the globe.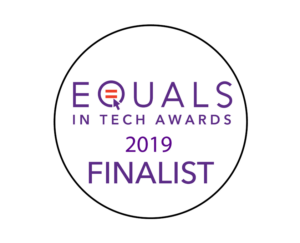 Upon receiving the news, Che Miller Van Dÿck,
DLI Founding Director
, thanked the EQUALS jury and those stakeholders whose dedication to increasing equality in tech "we strive to embody and magnify in everything we do," Van Dÿck said.  For their ongoing commitment to the mission and work of DLI, Van Dÿck expressed special gratitude toward European Commissioner for the Digital Economy and Society
Mariya Gabriel
, and to representatives of top private sector partners
Amazon Web Services
and the
GSMA
. "The impact we have had on increasing diversity and inclusion in digital fields around the world would not have been possible without their support," Van Dÿck shared.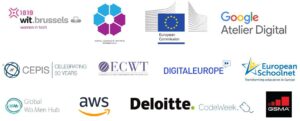 Van Dÿck went on to thank the hundreds of individuals and organizations who, she said, contribute every day toward delivering on DLI's
vision
for 'inclusive digital transformation,' where "no one—especially the world's girls and women—gets left behind."
Members of the
DLI executive team
, which includes Van Dÿck and directors Loredana Bucseneanu and Katja Legisa, now await word about other finalists and winners of the 2019 EQUALS in Tech Awards, who will be
announced
on 27 November in Berlin, and with whom Van Dÿck said "we feel very privileged to share this distinct honour."