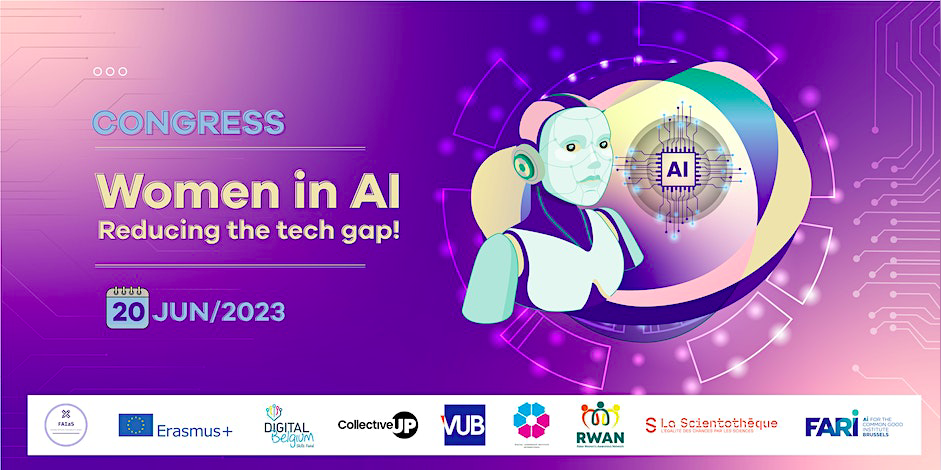 Are you passionate about AI and technology? Don't miss out on an incredible opportunity to enhance your knowledge, network with industry professionals, and empower yourself at our upcoming Women in AI workshop in collaboration with CollectiveUp! This interactive event is designed for anyone seeking to reduce the gender gap in the tech industry, and for women seeking to thrive in the fast-paced world of AI and technology. We encourage you to learn from accomplished women leaders in AI and technology as they share their insights, experiences, and career advice.
Event Details:
Date: Tuesday, June 20, 2023
Time: 5:30 – 9pm CEST
Location: FARI AI for the Common Good Institute 16 Cantersteen 1000 Bruxelles, Belgium
Our Women in AI workshop is an evening filled with inspiring talks, engaging panel discussions, and demonstrations that will equip you with the knowledge and resources to excel in your AI and tech journey, and more!

Join us and let's bridge the tech gap together!
Registration: https://www.eventbrite.es/e/633230378107/